BONUS PLUS – Complimentary e-vouchers worth $2,000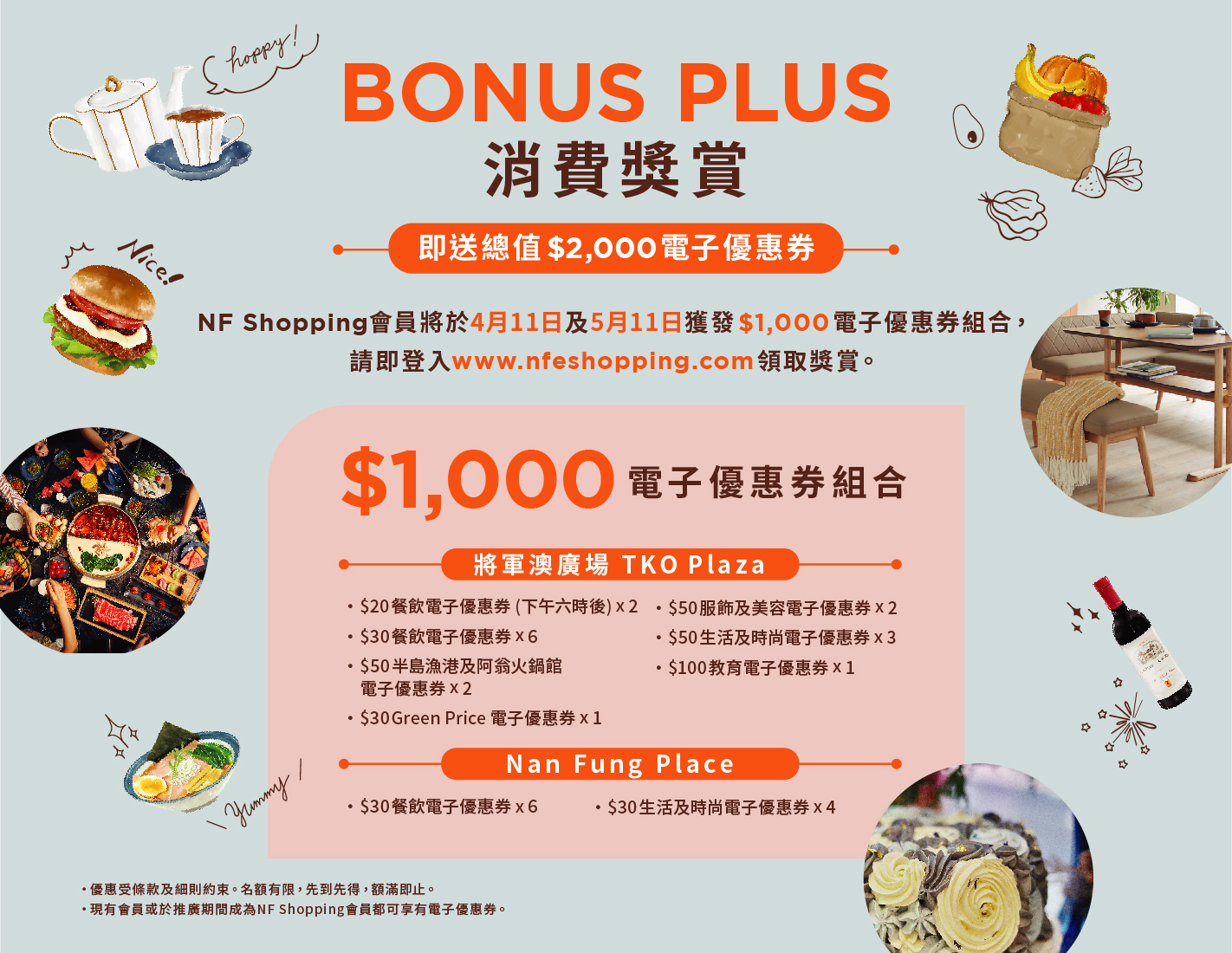 Login to www.nfshopping.com and collect a set of e-vouchers ...
Login to
www.nfshopping.com
and collect a set of e-vouchers worth $1,000 on 11 April & 11 May respectively. Campaign Period: Period I: 11 Apr - 10 May 2022 Period II: 11 May - 10 Jun 2022 List of participating merchants: Dining Category: Coucou Hotpot.Tea Break, Yum Cha, Wanomi, infiniti c, Lifestyle category: FANCL, Francfranc, Innotier
*Terms & Conditions apply to this promotion. please refer to the promotional materials in the mall for details.
8 Apr 2022